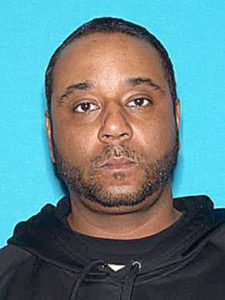 On December 20, 2017, John Fitzgerald Francis, 46, also known as "Polo", was sentenced in Cherokee County District Court to 141 months in prison for the shooting death of Kelly Glasgow, 29, in Galena, Kansas.
In a complaint filed in District Court, Cherokee County Attorney Jake Conard charged Francis with Second Degree Murder, alleging Francis killed Glasgow "unintentionally, but recklessly under circumstances manifesting extreme indifference to the value of human life." In November, Francis plead guilty to the charge, as well as a charge for Criminal Possession of a Firearm.
Francis and Glasgow resided together at a residence in Galena, Kansas. Francis shot Glasgow during a domestic dispute at the residence on April 26, 2017. Francis was arrested on May 2, 2017 near Carterville, Missouri on felony warrants and promptly extradited to Kansas. Francis will remain incarcerated in the Cherokee County Jail awaiting transportation to the Kansas Department of Corrections.
The murder investigation was led by the Galena Police Department with the assistance of the Kansas Bureau of Investigation and the Cherokee County Sheriff's Office.