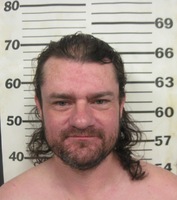 Gary Dardenne Jr., 44, of Baxter Springs, Kansas was sentenced to more than 11 years in prison for inappropriate sexual contact with a child. Dardenne previously entered a no contest plea to one count of Aggravated Indecent Liberties with a Child and one count of Aggravated Indecent Solicitation of a Child.
Formal charges filed by Cherokee County Attorney Jake Conard allege Dardenne engaged in sexual intercourse with a child between 14 and 16 years old. Conard further alleged Dardenne persuaded a second child between 14 and 16 years old to submit to an unlawful sexual act. Charges were based on an investigation conducted by detectives with the Cherokee County Sheriff's Office.
In addition to the lengthy prison sentence, Dardenne will also be required to register as a sex offender for life. The Kansas Offender Registration Act requires sex offenders to provide work and home addresses to their local law enforcement agency. Information on registered offenders is maintained by the Kansas Bureau of Investigation and available to the public online. "It's important for members of the community to check the offender registry from time to time to see if they have an offender near their home or schools," says Conard.