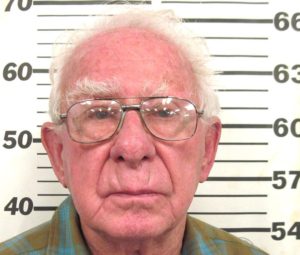 On October 18, 2018 Ray Alfred Golden, 81, of Baxter Springs, was found guilty of Attempted Indecent Solicitation of a Child in Cherokee County District Court. Golden entered a plea of guilty in lieu of proceeding to trial, but maintained his innocence to the Court.
According to Cherokee County Attorney Jake Conard, in August 2015 Golden attempted to persuade a child to enter his residence with the intent to commit an unlawful sexual act upon the child in the home.
Golden, who was an elementary school principal in Columbus, Kansas for 35 years, will be required to register as a sex offender in any county where he resides. Sentencing will be held December 5, 2018 at 9:30 a.m. in Cherokee County District Court.